General guidelines
Store your things away from sunlight and moisture.
Do NOT stack things on top of each other. The increased pressure from items above the bottom one will eventually take its toll.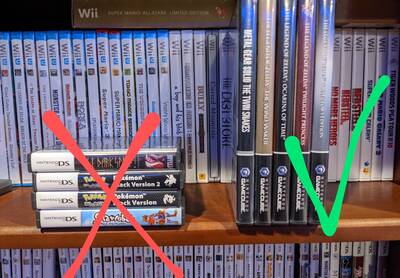 Protectors
If possible, use protectors for your game & console boxes, disc cases, and more.
We recommend the following sellers of sturdy and safe protectors for your games. You want to look for PET (polyester) as the material when choosing your protectors.